CareStarter +
Travis AFB =
Resilient Families & Enhanced Readiness.
📸: Heide Couch. The appearance of U.S. Department of Defense (DoD) visual information does not imply or constitute DoD endorsement.
CareStarter delivers customized CareMaps, which are lists of
resources designed around age, location, & diagnosis.


Resources are delivered in six categories:
Education, Family, Medical, Nutrition, Recreation, & Therapy.
What is Travis AFB accomplishing with CareStarter?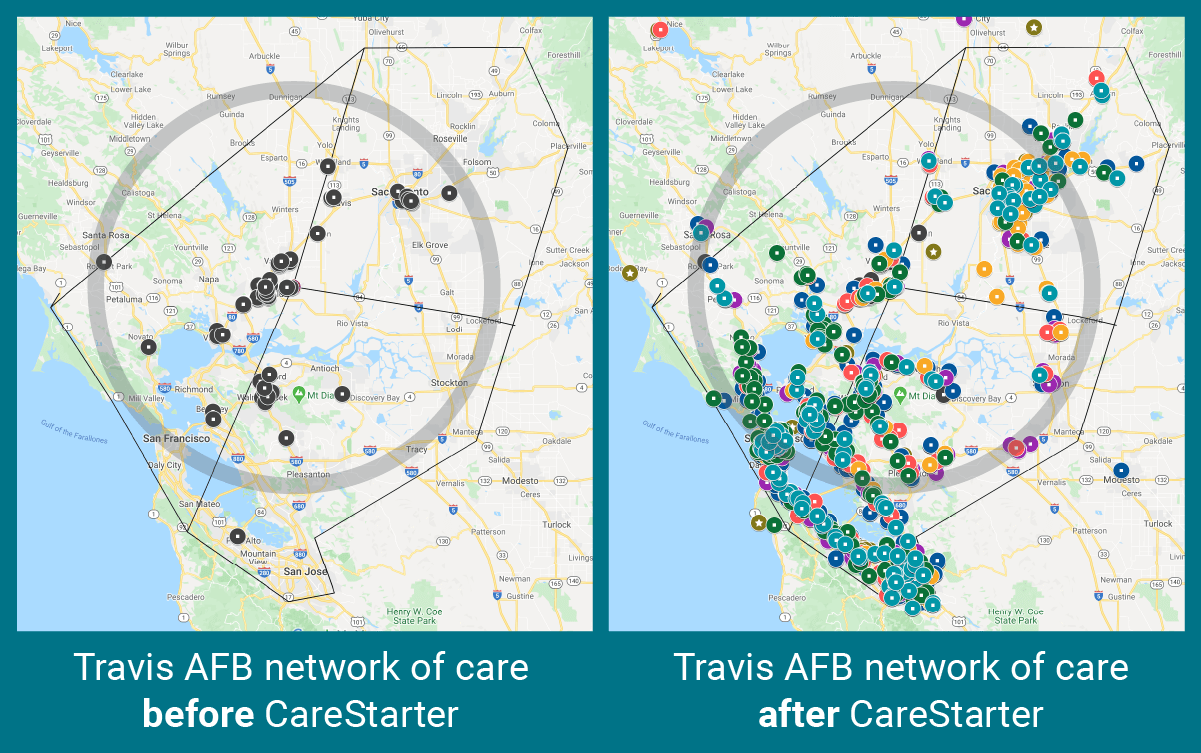 Travis AFB has partnered with CareStarter to improve the experience of military members and families who have special health care needs. The pilot objectives aim to improve family readiness for the Exceptional Family Member Program (EFMP) members by standardizing processes and highlighting the many available care resource providers within their community.
We are doing our best to get a CareMap to every inbound family before they arrive on Travis AFB.

By offering their services, area resource providers are actively meeting community need and bringing health and resilience to their communities. Our goal is to highlight those services so that incoming families have up-to-date information about what resources are available to them when they arrive at Travis Air Force Base. When a military family receives their travel determination, a family is notified of the area resources that are most relevant to their special care family member.
A health tech startup with heart.
We believe
that all individuals deserve to thrive on their life journey.
By persistently reaching out to providers and care coordinators, we seek to understand special care in a new way– one which focuses on the whole family. With this vision, CareStarter can deliver a carefully-curated, custom network of care for every individual.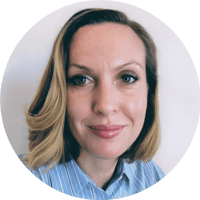 Connect with CareStarter's Military Family SME
Jessica Hulter brings extensive expertise in military culture to the CareStarter team. As an Air Force Spouse of 16+ years, she has firsthand experience with what the PCS process means for families enrolled in the Exceptional Family Member Program. Jessica has championed her family through six EFMP PCS moves while advocating for severely special needs children across multiple states, Tricare regions, and school districts. She is extremely passionate about offering EFMP families an excellent support network and quality, compassionate care.
"This is awesome; this is great for families.

We were talking about everything needed to help families and this does the heavy lifting. We could use this also for those that move to a more remote place."
–Travis AFB resource provider, August 2021